Last Updated on
5 Beauty Subscription Boxes You Need to Check Out Today

This post contains affiliate links. I will make a small commission on all purchases made by clicking the links in this post 
  Hi My Name is Erica… and I LOVE Subscription Boxes. I won't say I'm an addict… I think that word is used to casually in the beauty community... Anyway I do really really really really like subscription boxes. Just on the off chance that one of you has been living under a rock for the past few years a subscription box is a box filled with curated items from different vendors that gets delivered to your mailbox every month.  There is no limit to what you can find in the subscription box universe. I've seen everything from items for you period to comic books. So long story short, no matter what you're into there's probably a subscription box for that.  Today I'm going to focus on beauty boxes. There'sa a a pleathora of boxes to choose from but I thought today I'd just focus on the 5 that appeal to me there most.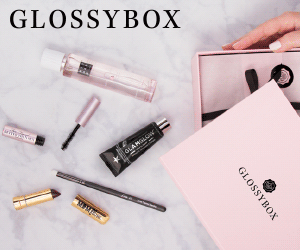 Glossybox is a monthly beauty subscription box that curate 5 liuxe size products and delivers them to you door for the amazing price of $21 per month. 
It's a great way to try out brands like Ahava, Kat Von D Beauty, and Xtreme Lashes.
Get 20% Off Your First Box HERE
Lip Monthly Beauty Subcription Box 
  Lip Monthly is the box for lip lovers. For just $10 a month you'll get a curated collection of lippies mailed to your door. Who has too many lip  glosses? No one… No one ever has too much lipstick. 🙂 You can try your first month for just $5. Just useCode: LIPLOVER1
ipsy Beauty Subscription Box 
Ipsy Glam Bags are a very affordable way to try new brand name makeup, hair care, and other berauty products for the low low price of $10 a month. The thing I love about ipsy is that your bag is 100% curated for you based on the beauty profile your create on ipsy.com.  That being said – every bag is a little bit different, you should've seen the jealousy on my face when another beauty blogger got a Glossier Cloud Paint Blush… I was like AWWWWWW Man! lol You can check out ipsy HERE. Note – ipsy does have a referral program, so you earn 250 points for every friend who subscribes – turn those points into freebies in your next glam bag. It's pretty darn sweet.
Sephora Play Box – Beauty Subscription Box 
The thing I love about the Sephora Play Beauty Subscription Box the most is one it's $10… two it allows me the chance to try out deluxe sizes of luxury brand beauty products.  I am not made of money and some of these brands are literally above my pay grade so I love the chance to check them out. Like the ipsy bag, the Sephora play box is curated based on the beauty profile you create, so the more honest you are the more likely there is going to be a products inside your beauty box that fits your lifestyle, tastes, and personality. 🙂  You Can Grab Your First Bag Here
Boxy Charm Beauty Subscription Box 
Don't even get me started… Boxy Charm is so freakin cool. With Boxy Charm you get 4-5 FULL SIZE products, one is always a palette, direct to your door for $21 bucks every month. New for March – there are no longer any waitlist so you can sign right up today at BoxyCharm.Com 
   Again these are just 5 Subscription boxes that are available out there. I really do encourage you to give a beauty subscription box a try, you can always c ancel if it's not your cup of tea. So now I want to hear from you guys. What beauty subscription box do you get or which one would you like to check out?
Pinky Promise? 
 I seriously stay up late at night thinking about ideas and products to share with you guys. You are the heart of our little Beauty Community here. 🙂  So do me a solid and follow me using the button below so you never miss a post. I'm seriously over here working hard for you, this really helps me out a lot
Also you can follow me on all my social media channels – it really helps me out. Plus You get like a double dose of Erica which is always a good thing. 🙂